Kallonlahti 2 – a new quay and new fields
In order to stay abreast and to meet the needs of companies, Port of Pori has invested in a new 280-metre-long quay, if necessary, the length can be increased up to 453 meters. Fairway depth will be 12 metres. At the same time, the new field space will promote traffic growth and allow the port services to be moved closer to the sea. A total of 12.5 hectares of new field space is planned for the area.
The new areas will allow the RORO vessel ramp to be moved closer to the sea from the inland port. The draught of the new RORO vessel ramp will be 10 metres, which will allow for larger vessels to access the port.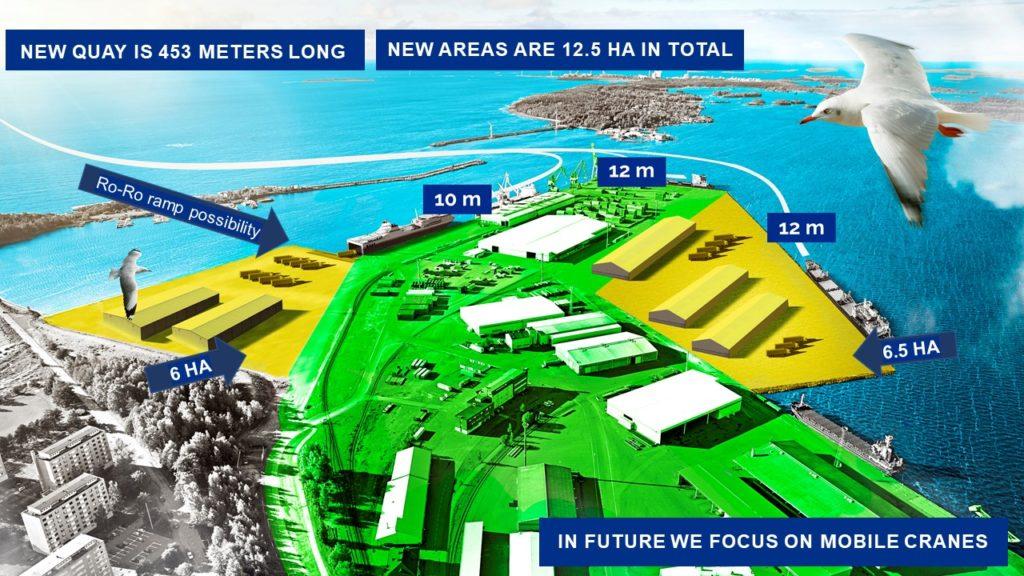 In the future, we will also focus more on mobile cranes in order to increase our mobility and ability to adapt to customer needs. Currently, mobile cranes are capable of a tandem lift of 250 tonnes. In addition, our Mäntyluoto harbour has the most powerful harbour crane in Finland called "Masa", capable of lifting 200 tonnes alone.
A few facts
12-metre-deep fairway.
Movable RORO vessel ramp.
12.5 ha of new storage and field space.
200 ha immediately available for new operations!
In the future, we will also focus more on mobile cranes in order to
New liquid bulk quay to Tahkoluoto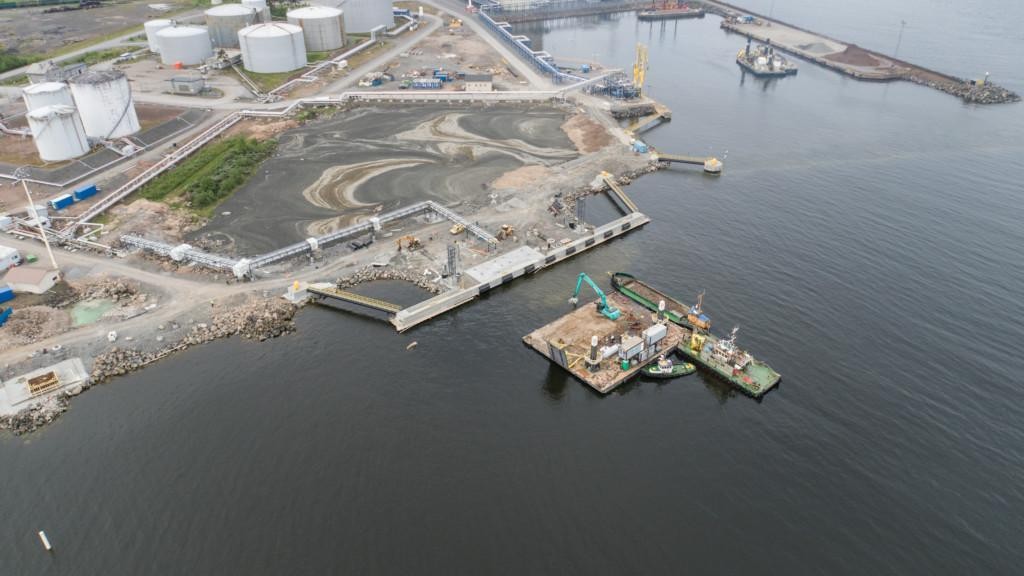 In addition to the Kallonlahti 2 quay, the liquid bulk quay in Tahkoluoto chemical port will be completely renovated, which will at the same time improve the port's environmental safety. The quay will be completed by the end of 2022 and the running depth of the quay will be 12 meters.