A safe working environment is our common goal
The Port of Pori's safety operations are based on comprehensive and continuous improvement. This means continually investing in the improvement of system functionality and the wellbeing of people. Training is important for all of us: our staff, customers and stakeholders.
Everyone working at the port is required to complete safety training during induction. Our values require professional and high-level safety skills from everyone working in the port area, which we maintain through ongoing training.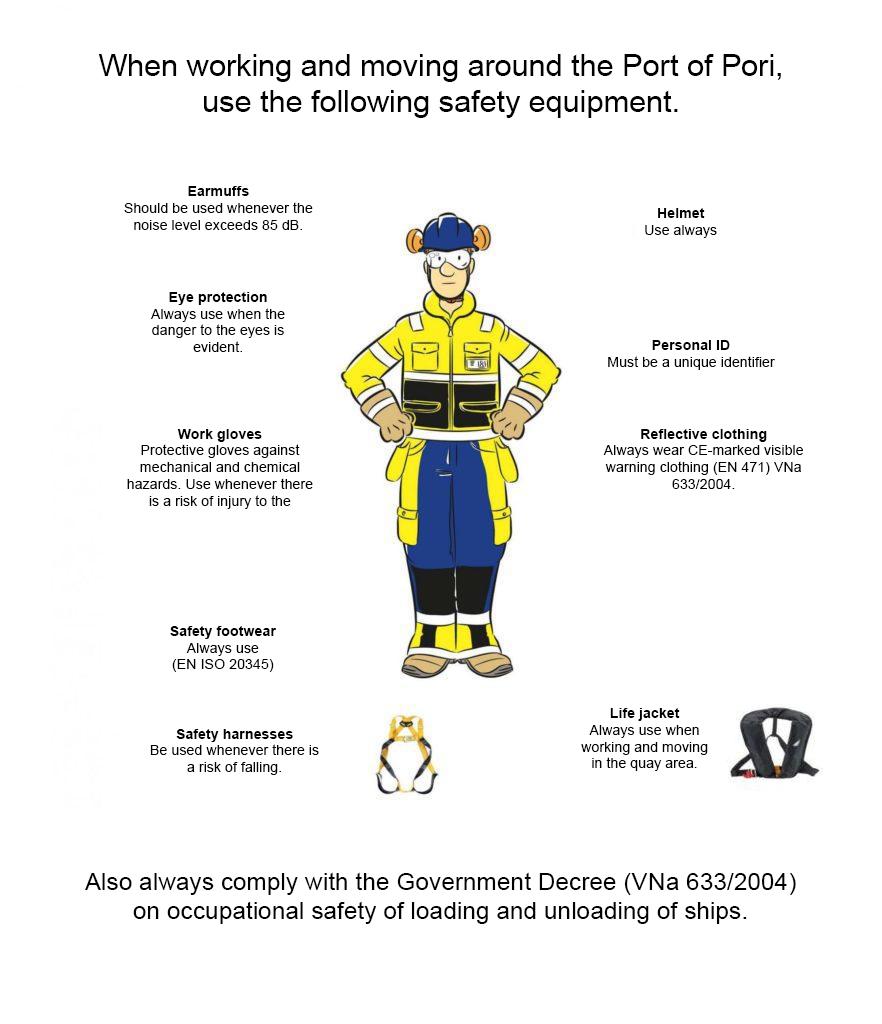 Port of Pori Ltd complies with the management system standards ISO14001; 2015, ISO 9001; 2015 and ISO 45001: 2018. This requires every employee and partner operating at the Port of Pori to commit to following the guidelines and regulations aimed at achieving the objectives of these systems.
In order to ensure compliance with our operating policies, we ask our partners and stakeholders to read the safety instructions provided in the Port of Pori's Safety Guide or to contact the Port of Pori's Security Officer where appropriate.
For more information on ISPS code requirements, please visit the IMO (International Maritime Organisation) website.